FLC 367 P
300 ml pumpspray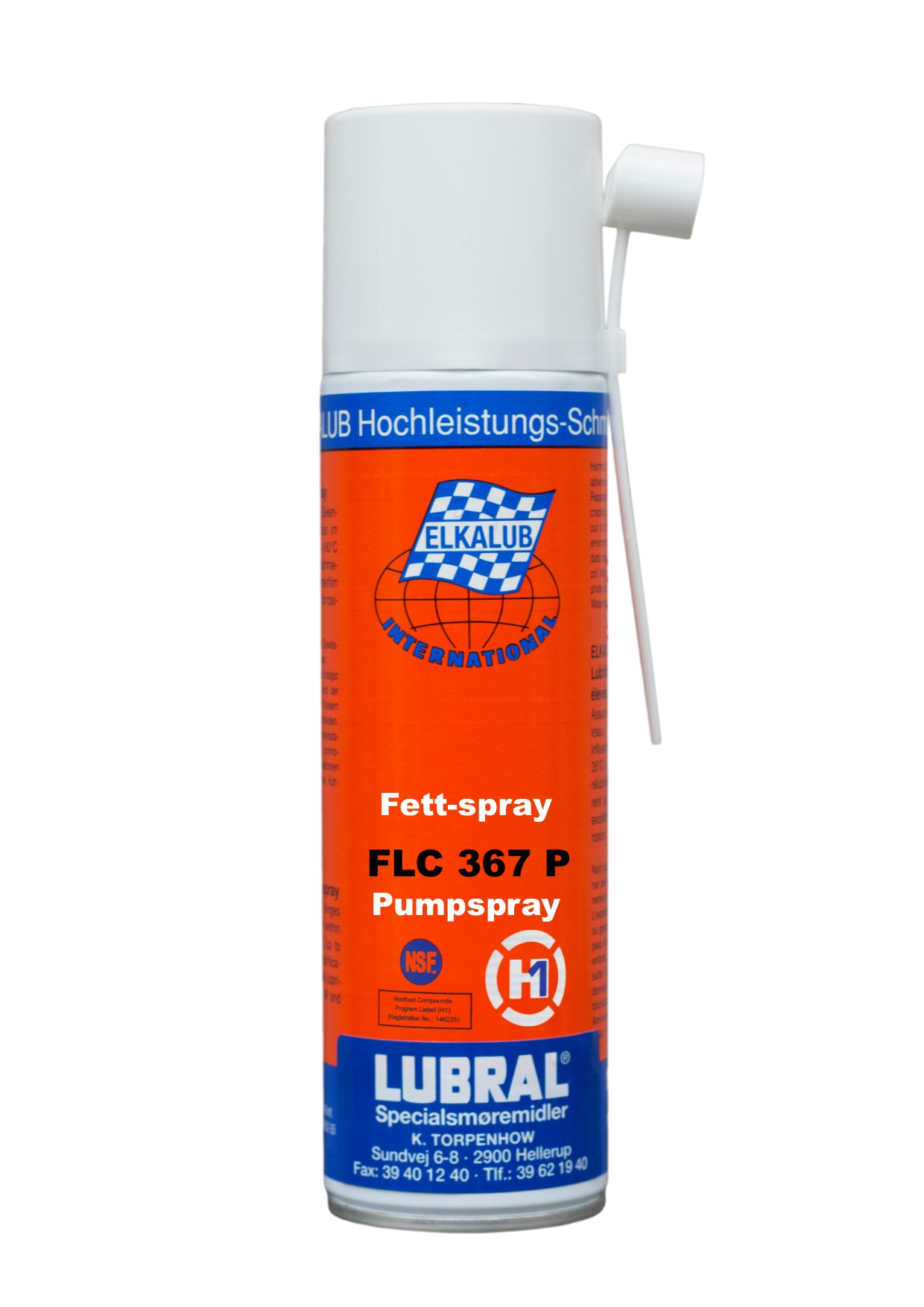 .
General application:
FLC 367 is a partly synthetic EP-grease spray with high adhesive strength for the lubrication of chains, slideways, disk cams, gear racks etc. under an increased influence of water, vapour, acids and alkalis (in the ph-range 2-11 up to 50° C). Even after cleaning procedures there remains a very thin lubricating film which at the same time protects against corrosion.
FLC 367 penetrates well into joints and gaps. The product is suitable for application in the temperature range from -20° up to +130° C (short time +180° C).
Technical Data Sheets